Performance Guitar Pitch Pipe Tuner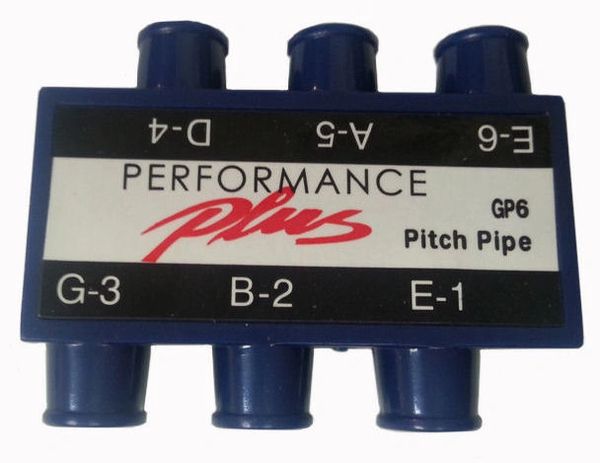 Performance Guitar Pitch Pipe Tuner
The Performance GP6P Guitar Pitch Pipe is a portable, worry-free pitch pipe for guitar that lets you get in tune anywhere. This essential guitar tool features six chrome plated tubes (E-B-G-D-A-E) with brass reeds set in a blue plastic holder for easy note selection.
Features:
The performance plus pitch pipe is a simple and affordable way to tune your guitar
It has 6 holes in which you blow into, and each hole is the pitch of one of the strings of the guitar
Simply adjust the pitch of your guitar to match the pitch of the pitch pipe and your in tune

Note: because of health and sanitary concerns, this item cannot be returned.