One Spot Power Adapter Truetone - Visual Sound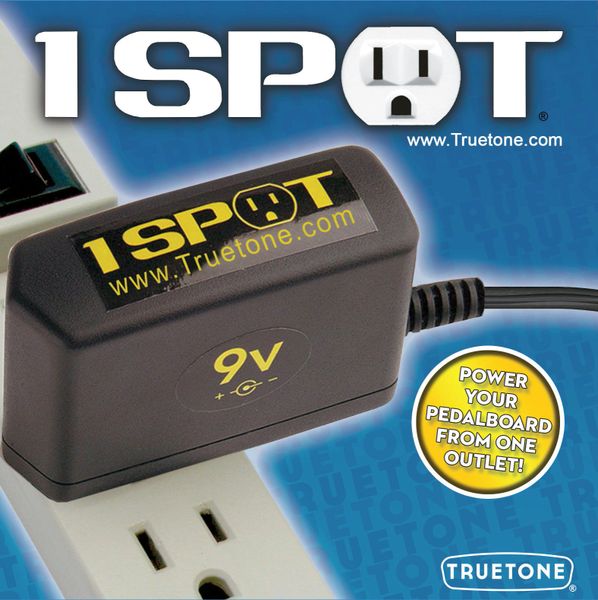 One Spot Power Adapter Truetone - Visual Sound
The Truetone 1 SPOT Space Saving 9V DC Adapter is the original 9V DC adapter that only takes up one spot on your power strip, with the ability to handle from one to well over twenty guitar pedals 1700mA max!
Features:
Handles from one to well over twenty guitar pedals (1700mA max!)
Heavy duty output cable.
Use with optional multi-plug cable(s) for powering more than one pedal.
Guaranteed to work with over 90% of the effects pedals on the market!
With optional converter plugs, the 1 SPOT will work with virtually ANY 9V pedal! …even Line 6 modeling pedals! **

Compatible with BOSS PSA, BOSS ACA, DOD PS-200R, Morley 9V, Danelectro DA-1, Dunlop ECB-03, Ibanez AC109, Zoom AD-0006 adapters



Automatically converts voltage worldwide
3 meter (10′) cable is almost twice as long as other adapter cables.
Only takes up ONE position on your outlet strip or wall outlet!!


After 20 years of innovation in the music products industry, Visual Sound changed its name to Truetone in March 2015. Products with both names may be found during this transition, the quality products that made Visual Sound famous will continue with Truetone.