Impact Noise Reducer Ear Plugs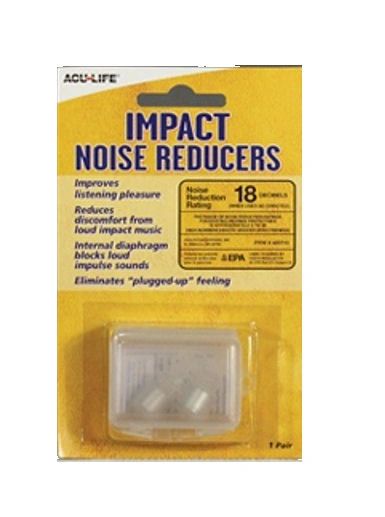 Impact Noise Reducer Ear Plugs
Accu Life Impact Noise Reducer Ear Plugs
Protect your most valuable asset - your ears! Sonic II plugs filter out high level sounds (6 decibel noise reduction), but their unique design allows normal conversation at concerts and clubs.
For moderate reduction, the noise reduction rating is 18.0 decibels.
Each pair of reusable filters is furnished with a convenient plastic carrying case.
Original branded North Sonic Ear plugs