Fender Super Bullets Electric Guitar Strings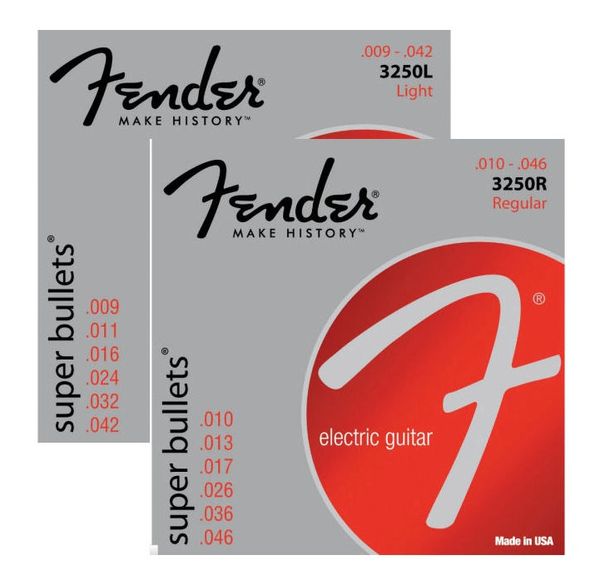 Fender Super Bullets Electric Guitar Strings
Fender® Super Bullets 3250 Nickel-Plated Steel Electric Strings
Fender's Super Bullets Nickel-Plated Steel (NPS) electric guitar strings combine the high output and dynamic sound of steel with the smooth feel of nickel. The Fender 3250L strings are perfect for rock and other styles of music where the guitar needs to cut through. The patented bullet-end creates a sonic coupling between the string and bridge block, for rock-solid tuning, stability, and increased sustain.

Available in 2 Different Gauges:

3250L .009 .011 .016 .024 .032 .042

3250R .010 .013 .017 .026 .036 .046

Fender has been an instrument of choice for many of the greatest musicians since 1946. Fender's popularity through the generations is a result of their design innovations and commitment to quality. These Fender guitar strings reflect this legacy and are worthy of the Fender name. Attention to detail and the finest materials ensure that you will get the best feeling and greatest sounding strings, set after set.