Fender™ Play Stationary Bottle Opener, Chrome/Red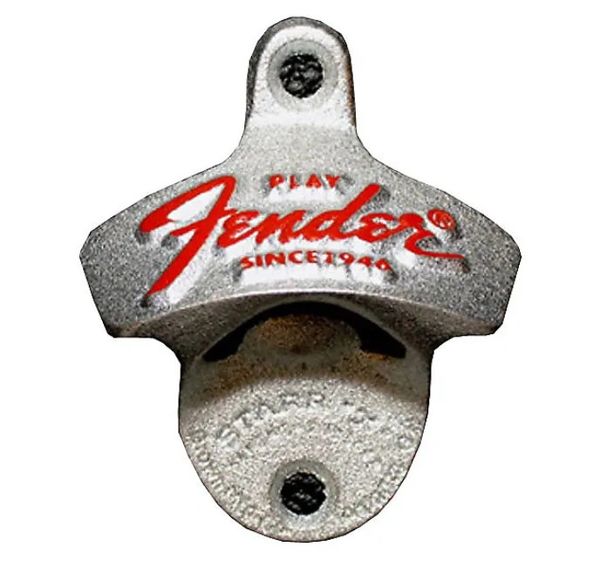 Fender™ Play Stationary Bottle Opener, Chrome/Red
Play Fender® Guitar Stationary Bottle Opener The Starr X 
You're never fully stocked behind the bar without some Fender gear in tow. Crack open a cold one with this Fender stationary bottle opener! 
Our music-inspired stationary opener is just one more reason to drink directly from the bottle. Manufactured exclusively by Brown Mfg. Co, this metal bottle opener can be attached to any surface and opens any bottled beverage quickly and easily.   
This stationary metal bottle opener features "Play Fender® Since 1946" across the upper lip and comes with two mounting screws. 
Dimensions
1.60 x 2.80 x 4.15 IN