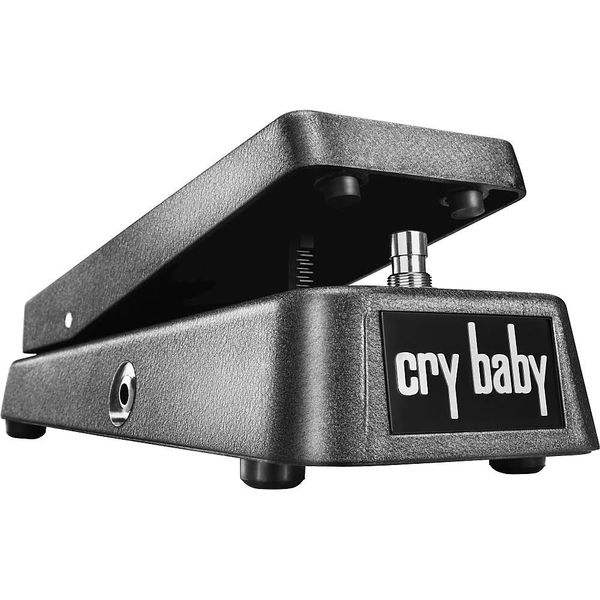 Dunlop Cry Baby Wah Wah
The Dunlop Cry Baby  Wah-Wah pedal is the one that created some of the most timeless sounds in rock. The pedal that would eventually become the Cry Baby was first created in 1966 by engineers at the Thomas Organ Company. This new and expressive effect was an instant hit with players like Jimi Hendrix and Eric Clapton, who have contributed to the Cry Baby Wah's huge popularity to this day. While other effects have come and gone, the Cry Baby Wah just keeps getting better with age. 

Features:
Original vintage effect
Ultraheavy-duty durability
Smooth operation and easy control
Model: GCB95

AC adaptor or 9V battery operation, Battery not included.