Guitar Stop® is a family owned & operated retail musical instrument store located in Cambridge MA, 3 miles from Boston, since 1962.   For three generations we have been a full service neighborhood music store; selling guitars, accessories & offering lessons and minor repairs.  Guitar Stop® is an authorized guitar dealer for Cordoba®, Fender®, Grestch®, Guild®, Seagull, Squier®, Traveler® and Washburn®; and an authorized amplifier dealer for Fender® and Roland® .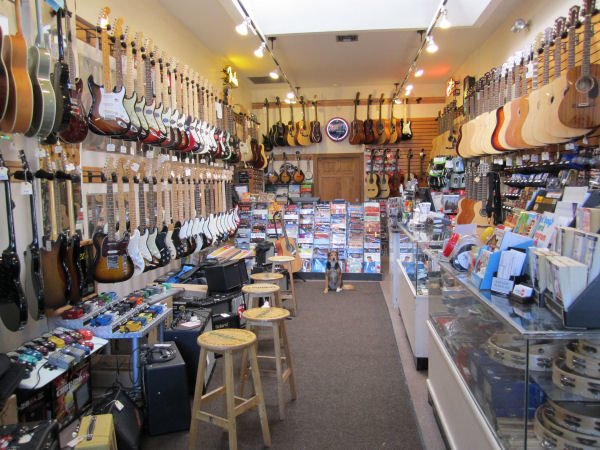 We sell music books, method books, strings and accessories. We have a selection of child sized guitars, travel guitars and left  handed instruments. Minor repairs are done at Guitar Stop® 7 days a week; which includes: restringing, set-ups, intonation and neck adjustments. Electrical and major repairs are done at Guitar Stop® by appointment on Sundays from 12:00 - 6:00.

We offer individual Music Lessons 7 days per week for Guitar, Bass, Piano, Mandolin, Ukulele and Banjo. Our instructors have degrees in music, and are professional working musicians. The instructor gears the lesson towards the needs of the individual student, teaching a basis of theory in the style of music the student is interested in.

Authorized Dealer


How We Started:
Guitar Stop® was originally started in 1962 by Edward Oster, the original name for the store was Central Sales Company.
The name was changed to GUITAR STOP® in 1998 to better reflect the store's focus.  
Central Sales Company 1962-1987
Edward Oster started Central Sales Company in 1962.  He was an entrepreneur in the true sense of the word.  Ed graduated from Harvard University with a Bachelors degree in English and got his Masters from Rutgers University.  Ed started his professional career in the 1950's as a driving instructor, the driving school was located under an Insurance Agency.   It seemed to him that the Insurance Agency was more profitable and less hazardous to his health than teaching people how to drive.
Ed got his Broker's License and started Oster Auto Insurance Agency in 1952.  At that time, all Auto Insurance policies in Massachusetts renewed in January. The majority of the year was very slow, waiting for policies to come up for renewal. He decided to sell used typewriters and adding machines while he was waiting for the busy season for Auto Insurance. The retail side of his business continued to grow, used TV's, stereos, cameras and jewelry were soon added to his inventory.  
Ed named the business Central Sales Company because the store was located in Central Square, Cambridge MA.   In 1962, Ed bought and sold his first Guitar, an Aria Acoustic. It was the beginning of his musical instrument inventory. The small store quickly became full of used instruments, several rows of Guitars were hung from the ceiling. Central Sales Co. was the type of place you could find any used item you were looking for, no matter how obscure.
 
Ed inside Central Sales Company
Ed brought his 5 children into the store to work with him, beginning from the time they were old enough to see over the counter. In September of 1986, he passed away from a short battle with cancer. Ed's daughter Jeanne purchased Central Sales Co. from his estate.   In March of 1987, six months after Eddie passed away, the landlord of the store front requested Central Sales Co, to relocate.  
Central Sales Music Company 1987-1998
In May of 1987, Central Sales Company found a new home at 1702 Massachusetts Ave, Cambridge 
between Porter Square and Harvard Square
.  Once in the new location, Jeanne decided to concentrate solely on Musical Instruments and accessories, changing the name to Central Sales Music Co.   
A lesson program and a sheet music department were added along with becoming an authorized dealer for 
Cordoba
®
, 
Fender
®
, Grestch
®
, Squier
®
, Traveler

® and Washburn

®

; 

and an authorized amplifier dealer for Fender
® and
 Roland
®
  
1702 Mass Ave, Cambridge, MA 1987-1999
Rusty Jack Russell Terrier 
Guitar Stop 1998 - Present
 Central Sales Music Co. changed its name to Guitar Stop® in 1998 to better reflect the store's focus.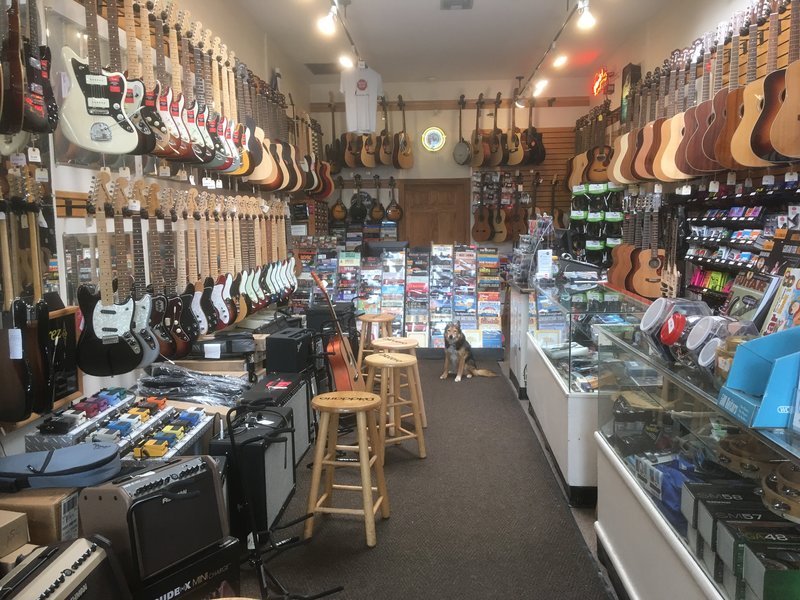 1760 Mass Ave, Cambridge, MA 1999 - Present
Max the official greeter works Tuesdays- Fridays
Guitar Stop
®
 relocated to 1760 Massachusetts Ave on June 27, 1999
Guitar Stop® remains a family business, Jeanne Oster is the proprietor, her sister Annette is the Retail Manager & Lesson Program Coordinator and Alex (Annette's son) is the third generation to work in the store; teaching private music lessons, along with retail sales and service.  
We are a neighborhood music store, combining small store service with a wide selection of instruments and accessories.  We do set-ups and minor repairs 7 days a week.  We enjoy helping new players chose their first instrument, and more advance players can find their next guitar here to take them to the next level. Our lesson program consists of private instruction by professional musicians available every day.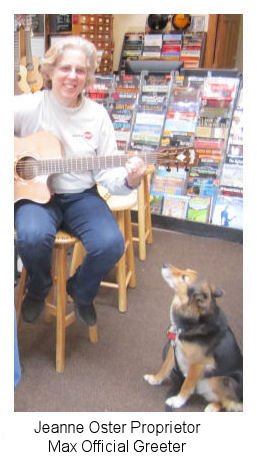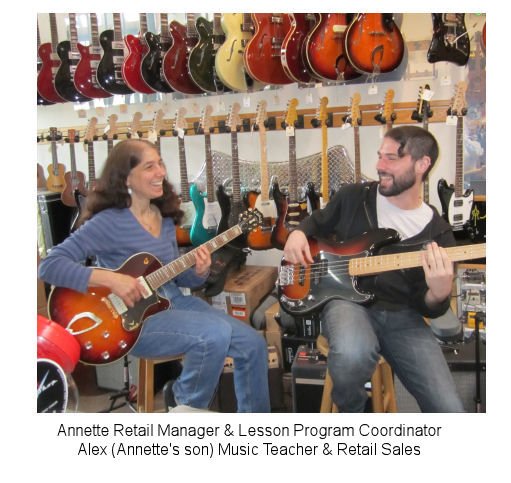 Guitar Stop® held a 50th Anniversary Celebration on Sunday September 30, 2012
.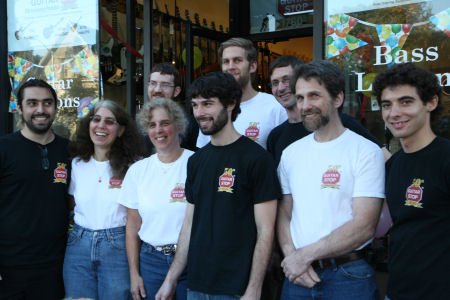 Guitar Stop Sales & Teaching Staff 09/30/2012
Front Row: Jean Pierre d'Alencon, Annette Osgood, Jeanne Oster, Alex Oster, Al Oster, Tomas Murmis, 
Back Row: Travis Pullman, Will Chapin, Richie Tally