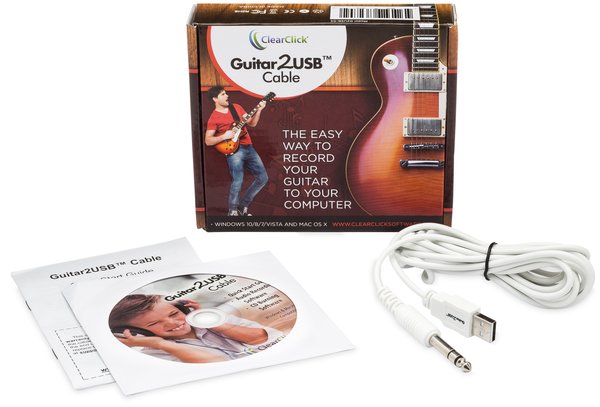 Guitar2USB Cable
Guitar2USB 2.0 Cable
The ClearClick Guitar To USB Recording Cable allows you to record high-quality music to your computer. The cable works with guitars, basses, keyboards, and amplifiers.

It's designed to be easy to use: simply plug the cable into your guitar or amp and plug the other end into your computer. Your computer will automatically install the cable.

Launch the the included audio recording software, set the software to record from the correct audio source, and press "Record" -- and you're recording your music to your PC or Mac!

Other solutions are hard to use, expensive, or low quality. The breakthrough ClearClick Guitar To USB Cable allows the everyday musician to record high-quality music for less of your hard-earned cash.

Software & cable is fully compatible with both PC and Macintosh.