D'Addario ECG Chromes Flat Wound Electric Guitar Strings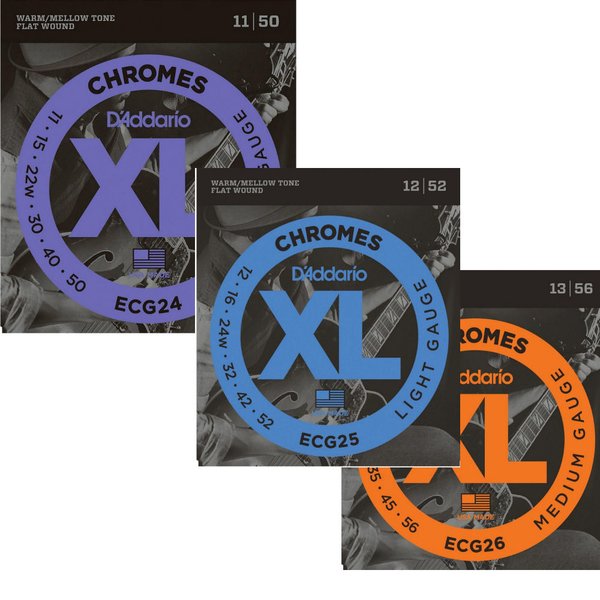 D'Addario ECG Chromes Flat Wound Electric Guitar Strings
D'Addario Chromes Flat Wound Electric Guitar Strings
Some of the smoothest-playing strings your fingers will ever encounter.
D'Addario Chromes Electric Guitar Strings offer a smooth feel and great tone. The strings are wound and then polished to produce an incredibly smooth surface.
Available in 3 Different Gauges:

ECG24 .011 .015 .022w .030 .040 .050

ECG25 .012 .016 .024w .032 .042 .052

ECG26 .013 .017 .026w .035 .045 .056
D'Addario is the world's largest manufacturer of strings for musical instruments. Many top guitarists won't play any other brand. Regardless of your playing style, D'Addario has a set of strings that's right for your electric guitar.
Reviews