Private Music Lessons

Guitar, Bass, Piano, Mandolin, Banjo, Ukulele, and Voice
$50 Per Hour - $25 Per ½ Hour
*12 Pack Pre-Pay Save 10%!



$45 Per Hour - $22.50 per 1/2 Hour
*12 Pack Pre-paid discount cards may only be used for lessons and are non-refundable
Discount cards do not guarantee Lesson price
Professional Musicians give individual lessons in all styles of music from beginner to advanced.
The instructor gears the lesson towards the needs of the individual student, teaching a basis of theory in the style of music the student is interested in.
Call 617 876-0687 to schedule a lesson.
A deposit of one lesson is required to make an appointment for the first lesson.
Sign up for one lesson at a time.
Lessons are paid for the day they are taken.
The initial deposit pays for the last lesson.
24 Hour cancellation notice required. Call by 6:00 PM the night before the scheduled lesson and there is no charge to cancel or change. Canceling or changing on the day of the scheduled lesson requires payment for the lesson time reserved.
Individual lessons are given at Guitar Stop®, during store hours,
Monday thru Saturday 10- 6, Wednesday and Thursday 10 - 8 and Sunday 12-6.
Guitar Stop® is located at 1760 Mass Ave. in Cambridge in between Porter & Harvard Sq., between Lancaster St (UPS Store on the corner) & Linnaean St (Rite Aid Pharmacy on the corner)
Instructors:
Travis Pullman Eric Gaudette
Catherine Capozzi
Alex Oster
Danielle Angeloni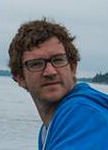 Travis Pullman: Guitar, Bass, Mandolin, Ukulele & Banjo
Travis is a guitarist, composer and recording engineer. He graduated from Berklee College of Music in 2002. His style is unique, with Jazz, Country, Blues, Bluegrass, and Roots Rock flavors. His recent projects include The Pullmans Country Blues / Western Swing, performing with the Somerville Symphony Orkestar.

Performance at
Guitar Stop's
50th Anniversary Celebration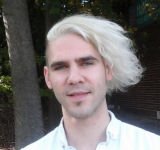 Eric Gaudette: Guitar, Bass, Piano, Ukulele, Mandolin & Banjo
Eric began playing the trombone at 10, but found stringed instruments were a better outlet for his creativity. Primarily a guitarist, Eric also plays piano, bass, mandolin, banjo and ukulele. He has performed as part of a duo, He +He, in bands and for musical theater and classical ensembles. After graduating with a Bachelor's of Music in classical guitar performance from the Boston Conservatory he has devoted his time to writing music and teaching. His musical styles include: Rock, Blues, Jazz and Classical.

Eric plays both lead and rhythm guitar parts on this improvisational piece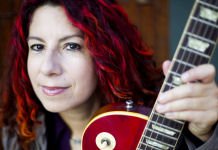 Catherine Capozzi: Guitar, Bass & Ukulele
Catherine's styles include classical, rock, pop, funk, blues, jazz, punk & surf. Her song "Acid Django" is featured on the History Channel's show American Pickers. Catherine was featured in Guitar World Magazine as one of the "Female Guitarists You Should Know". She recently collaborated with Christina Goh (France) on a project, "Hors Format- Oversize" released on Plaza Mayor LTD out of London. Her work on indie film soundtracks garnered "Best Score" awards for "Blood of the Tribades' and 'Magnetic'. In 1993, Catherine won the Red Special Guitar contest judged by Queen's Brian May. She's performed in New England and Europe with bands including: Axemunkee, Darling Pet Munkee, All the Queen's Men, & Ziaf.
Catherine Capozzi & Christine Zufferey - Acid Django (Radio Show Purple Haze recording session)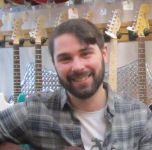 Alex Oster: Guitar, Bass & Ukulele

Alex started performing at an early age, with a focus on Punk, Grunge, and Alternative Rock. He has played bass and guitar at many venues in New York and Boston, including TT the Bears, the Knitting Factory, The Precinct, and Arlene's Grocery, with the bands At The End of the World and The Scatter Gang.
Accepting students as young as 5 years old

Alex Oster Guitar, Tali Freed Piano & Vocals, Original Song "Skipping Stones"
Guitar Stop Winter Recital 12/2016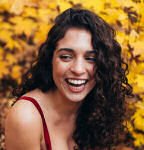 Danielle Angeloni

: Voice, Guitar, Piano & Ukulele


Danielle is a Berklee Alumni, Singer/Songwriter, and Music Teacher. Danielle's area of expertise is in Voice (she is both classically and contemporary trained). She also teaches Piano (Jazz or Classical Styles), Guitar (Jazz or Contemporary Styles) , Ukulele, and Songwriting. At 14, Danielle started writing original lyrics and melodies, and realized her passion for music as a career. In 2011 Danielle received a scholarship to attend Berklee College of Music, where she studied Vocal Performance and Songwriting in Boston, MA and Valencia, Spain. While in Spain, Danielle found her voice through Jazz and Improvisation. Since graduating in 2015, Danielle has co-founded the duo Ark with Alper Tuzcu, and leads her own solo project. Ark traveled to Youbloom Festival in Los Angeles and New York City's Sidewalk Cafe in addition to playing venues throughout Boston including Scampo Restaurant at the Liberty Hotel, Hard Rock Cafe, Fenmore Grill, and SOWA Summer Market. In August 2016 Ark released its first EP "Lately" which has been featured in music blogs, magazines, newspapers and on radio stations and television networks worldwide. Danielle is currently working towards a second degree in Music Therapy, teaches music lessons, and is recording her fist solo EP "Setting Fires". Danielle strives to spread positivity and light in her writing, performing, teaching, and practice of Music Therapy.

Lyrics & Melody written by Danielle Angeloni; chords written by Jake Patterson

Guitar Stop Instructors provide private lessons at 1760 Massachusetts Ave Cambridge MA
Please call 617 876-0687 to Schedule a Lesson
---
---